MC Medical is proud to support the Lamp for Haiti! Book your cosmetic service or purchase cosmetic products in the month of April and MC Medical will donate 15% of the proceeds to Lamp for Haiti.
Check out Lamp at www.lampforhaiti.org.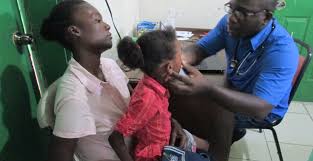 A nonprofit organization founded by MC Medical's Dr. James Morgan, providing health care and humanitarian assistance to thousands of individuals living in extreme poverty.
Physicians and staff at Lamp provide quality, cost-effective health care — including pediatric, obstetric, and adult medicine — at the Lamp for Haiti Health Center located in an urban community at the edge of Port-au-Prince.